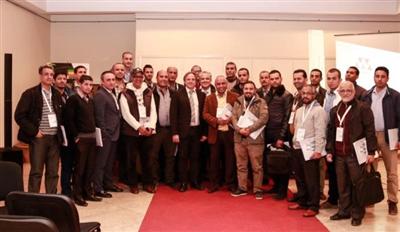 On November 4th 2015, Wittur Elevator Components hosted an event in Hotel Fénix in Lisbon, Portugal, as a Wittur Open Day. The Export Team of Wittur Spain, represented by our Sales Representatives Mr. Daniel Domingos, Mr. José Alberto Gil and headed by Mr. Arnaldo Almeida, held two separate sessions for almost 100 independent Portuguese customers.
Three weeks later, an identical event took place at the remarkable framework of the Spanish Chamber of Commerce in Casablanca (Morocco). A complete Wittur Group profile as well as an overview of our whole product portfolio was shown to many customers, who greatly appreciated the capacity of empathy, proximity and service that Wittur can offer to them with respect to the increasingly demanding requirements of the market.
These Open Doors Days aim to bring our customers closer, not only to our corporate values, but also to the quality, diversity and innovation of all Wittur products, which highly strengthen our commercial relationships with all our customers.