Omschrijving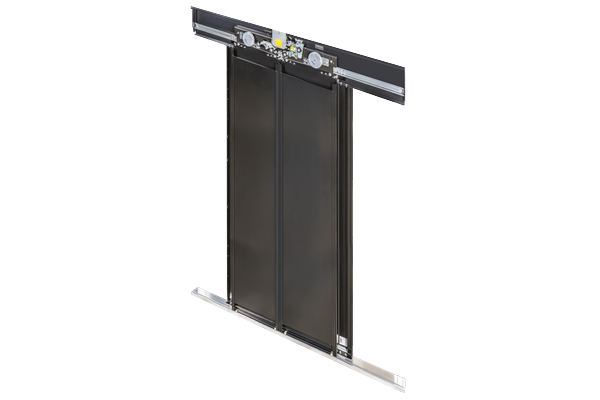 Aiming higher and higher as fast, safely and comfortably as possible

Sematic 2000 B-HR is the ideal solution for passenger movement within all high-rise buildings, as it includes: fast, quiet and smooth door opening and closing (allowing for efficient traffic management flow), exceptional robustness, excellent transport comfort, unrivalled aesthetic properties and all in full compliance with the most stringent safety regulations. 

All of its components and technical solutions have been analyzed and endurance tested in our laboratories across millions of cycles, ensuring that this door guarantees constant high performance over a long life. 

A wide range of finishes, options and certifications are available too. For all these reasons, Sematic 2000 B-HR has been selected by companies, architects, and consultants for installation in some of the world's most prestigious buildings.
 
 Product Range
Model
TB min-max (mm)
TH min-max (mm)

 K-S 2R/L

800 - 1400
2000 - 3000

 K-S 2Z

800 - 1400
2000 - 3000

 K-S 4Z

1300 - 2200
2000 - 3000

For further information see our technical catalogues

 

 Bottom Track Park Overall Dimension (mm)
Opening
K(car)
S(landing)
Pack(1)

 2R/L

120
120
265

 2Z

85
90
200

 4Z

120
120
265

(1) 25mm bottom track distance
 FIRE RATED EXEXUTIONS - EN 81-58
 Model
Steel Doors
Framed Glass Doors

 S2 R/L

E 120
EW 60
EI 60
EI 120
E 120

 

S2Z

 

S4Z
BS 476, GOST and many other certifications available. Call for information.
 DOOR AND FRAME FINISHES
STANDARD
OPTIONS
 

RAL 9005

 Other RAL Colours

 Framed glass panels 

 Stainless steel claddings

 Full glass

Custom
 BOTTOM TRACK
STANDARD
OPTIONS
 

Aluminum

 

Steel

 

Stainless Steel
 MAIN FEATURES
STANDARD
OPTIONS

 Certified locking device

EN81-1/2
EN81-20/50

 Position of the lock release

Integrated into the
header(low)
Integrated in the side
post(Med/Top)

 Door closing

Spring(low)
Counterweight(Top / Med 2RL)
Spirator(Med 2Z)
Counterweight
(Med 2Z)

 Door panels

Single skin(Med-low)
Double skin (Top)
Double skin
(Med-Low)

 Header height

280 mm

 Frame

Boxed 100×100 mm
door posts
Boxed 50x50mm door posts
Angle 100x45mm
door posts
Basic 100x45 mm
door posts

 Installation

Door posts partially on
the floor
In the shaft
 

Kit man in the pit

In case of EN81-20/50
In case of EN81-1/2

 Monostable contact

Only Custom
 Impact robust
 packaging
Seaworthy
 SPECIAL EXECUTION
OPTIONS

 Air-seal execution

 

Anti-vandal execution

EN81-71

 Australia execution