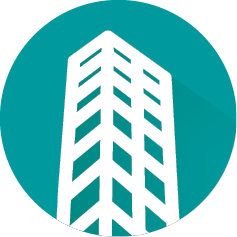 Sematic 2000 B-HR
is the ideal solution for passenger movement within all high-rise buildings
Advantages:
Ideal solution for high-rise elevators. It guarantees extremely fast opening combined with quiet and smooth operation.
Fast, quiet and smooth door opening and closing (allowing for efficient traffic management flow)
All of its components and technical solutions have been analyzed and endurance tested in our laboratories across millions of cycles, ensuring that this door guarantees constant high performance over a long life.
Wide range of finishes, options and certifications are available
Active behaviour to counter the shaft stack effect
Extremely high reliability / life time
Wide adjustability for high buildings' requirements
Moving mass calculation in real time
Wide range of finishing for most challenging architectural solution
Safe and comfortable
Minimum maintenance required

INSTALLATION
High adjustability for flexible installations

PERFORMANCE
SDS DC PWM (Low)
SDS Brushless AC-VVVF HV (Top/Med)
Self-learning cycle at the first installation in order to acknowledge door dimension and form opening and closing curves
Upper rollers 84Ø mm external diameter.
High performance door system over a long life
Eco-friendly: low power consumption functions
Safety and comfortably

MAINTENANCE
Low maintenance level needed
Easy access for maintenance parts

EXECUTIONS
Air-seal execution
Anti-vandal execution
Australia execution
Framed glass panels
Sheet metal panels
Hidden bottom track available (custom)
Fire-rated executions
Framed glass panels
Full glass (Custom)

FINISHES
RAL 9005
Other RAL colours
Stainless steel claddings

CERTIFICATIONS
EN 81-20/50 norms
EN 81-71
GOST 53780/53781
China: GB7588.1/2, TSGT 7007-2022
* Certification depends on door execution
Please note that this is just a selection of all available documents. You can access all documents from the SERVICES > DOCUMENTS SEARCH AND DOWNLOAD page and all certificates from the SERVICES > CERTIFICATES SEARCH page.
Let's meet at Interlift!
Book your slot with Wittur Sales Team.
Book now!