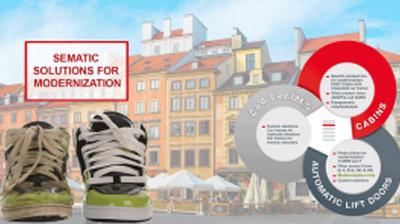 Lift modernization projects aim to improve safety, accessibility, performances and comfort in existing systems. 
Thanks to our expertise, we are able to offer a wide range of solutions for the complete replacement of your
old lift doors (both manual and automatic), cabin or of some of their key components.

WHY MODERNIZE?
Improved safety
Superior reliability
Lower maintenance
Efficient operation
Conformance with standards (EN 81-80)
Better accessibility
Reduced energy consumption
Increased comfort
Availability
High performance
Increase of real-estate value