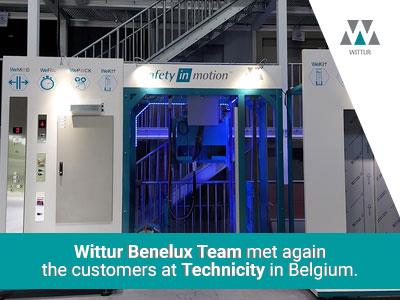 Our Wittur Benelux Sales Teams met again the customers during an event at Technicity, in Anderlecht, Belgium, in an event organised in accordance with current COVID requirements.
 
Wittur has started a cooperation with this advanced training center and was able to guide customers with different activities on Arkel control unita and Montanari Gearboxes.

An elevator simulator recently installed at Technicity gave visitors the chance to see how our components work perfectly together in different situations.
During the event, customers had also the opportunity to learn more, not only about all Wittur products,  but also maintenance and modernization solutions.

Wittur and Technicity Center are going to organize in the future other product presentations, technical sessions and first-hand trainings on Wittur main product families, from doors to modernization solutions.